2018 Nurses' Political Reception
NNP/NNA Annual Education Conference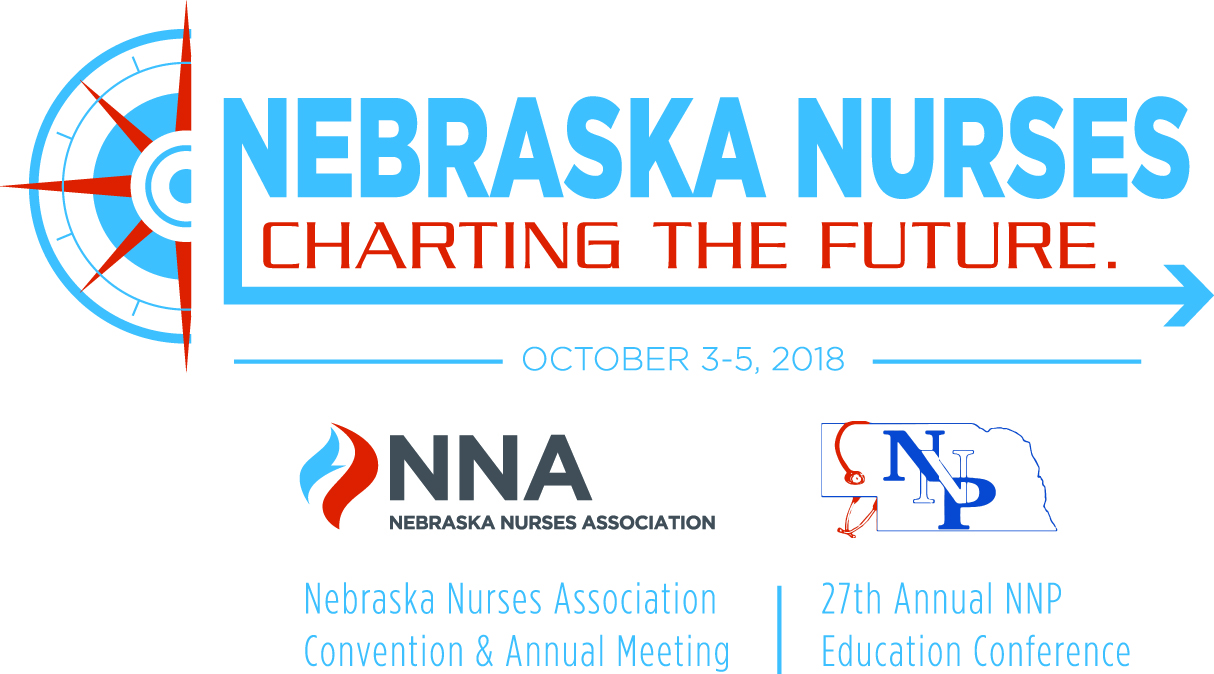 Featured Speakers:
Carolyn Buppert, JD, MSN
Pam Cipriano, President American Nurses Association
Your Education Committee is working hard to bring you excellent content from Nationally known speakers as well as local expert APRN's. Please know that your CE certificates will be available much quicker than in the past as we are utilizing a computerized software package, which will give you quick turn around on your certificate.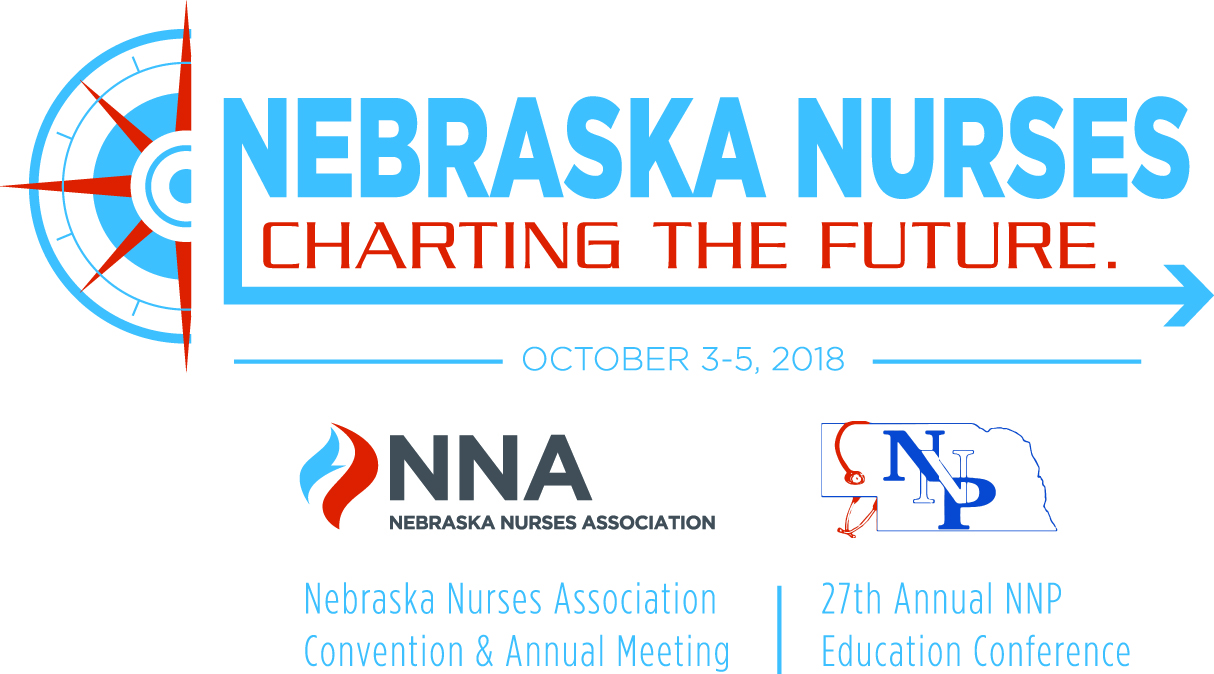 The ​Nebraska ​Nurses ​Association ​and ​the ​Nebraska ​Nurse ​Practitioners ​invite ​you ​to ​participate ​in ​our ​joint ​convention, ​Nurses ​Charting ​the ​Future, ​to ​be ​held ​October ​3-5 ​at ​the ​LaVista ​Conference ​Center, ​Omaha, ​Nebraska. ​The ​conference ​will ​host ​RNs, ​APRNs, ​and ​pre-licensure ​nursing ​students ​who ​are ​interested ​in ​learning ​from ​you. ​
Vendor ​day ​for ​this ​year's ​conference ​is ​Thursday, ​October ​4th, ​8:00 ​am-4:00 ​pm. ​ ​Set-up ​begins ​at ​7:00 ​am. ​There ​will ​be ​considerable ​time ​throughout ​the ​day ​for ​attendees ​to ​spend ​with ​vendors ​and ​sponsors. ​We ​ask ​that ​vendors ​please ​stay ​until ​4:00 ​pm ​to ​allow ​sufficient ​time ​for ​learners ​to ​visit ​the ​displays. ​
Vendors ​will ​receive ​two ​boxed ​lunches ​per ​table ​during ​the ​lunch ​hour ​as ​part ​of ​their ​vendor ​fee. ​ ​Additional ​lunches ​may ​be ​purchased ​for ​$7.50 ​each. ​ ​Please ​indicate ​your ​preference ​during ​registration.
We ​would ​appreciate ​your ​support ​and ​hope ​you ​will ​consider ​participating ​as ​a ​vendor ​or ​sponsor!
---
Nebraska Nurse Practitioners On-line Professional Mission
Serve as an on-line community for Nebraska nurse practitioners. To achieve this mission Nebraska nurse practitioners who register on the website can access information about upcoming events, continuing education offerings, and jobs. In addition the site allows access to their peers across the state for the purpose of networking and consultation.
Nebraska Nurse Practitioners On-line Public Mission
Assist residents of Nebraska to learn more about Nebraska nurse practitioners and to find and contact a nurse practitioner in their community. In addition, the public can use the website to access regional and national websites for additional information about nurse practitioners and health care.
Nurse Practitioner News and Publications

Stay connected with our News and Publications