2017 Conference Registration Non-NNP/Non-NNA MEMBER
This form stopped accepting submissions on October 4, 2017 12:00 am CDT.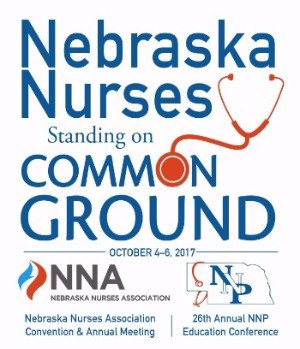 The Nebraska Nurses Association and the Nebraska Nurse Practitioners, invite you to participate in our Annual Conference October 4th -6th, 2017 at the Younes Conference Center, Kearney, Nebraska. Our associations have joined forces to create a powerful opportunity for education and collaboration. We anticipate a large number of nurse practitioners, nurses, student nurses and other health care providers in attendance. Please register only ONE participant per registration and use the ATTENDEE's EMAIL when registering, as there may be communications that need to be sent out regarding conference, handouts and evaluations. Use a separate registration for all attendees. Use this form to register for the full conference or for just a day. If you will not be attending a meal, please denote that so we can plan accordingly and keep our costs and waste down.